'jessica drake's Guide to Wicked Sex: Senior Sex' Releases from Wicked Pictures August 7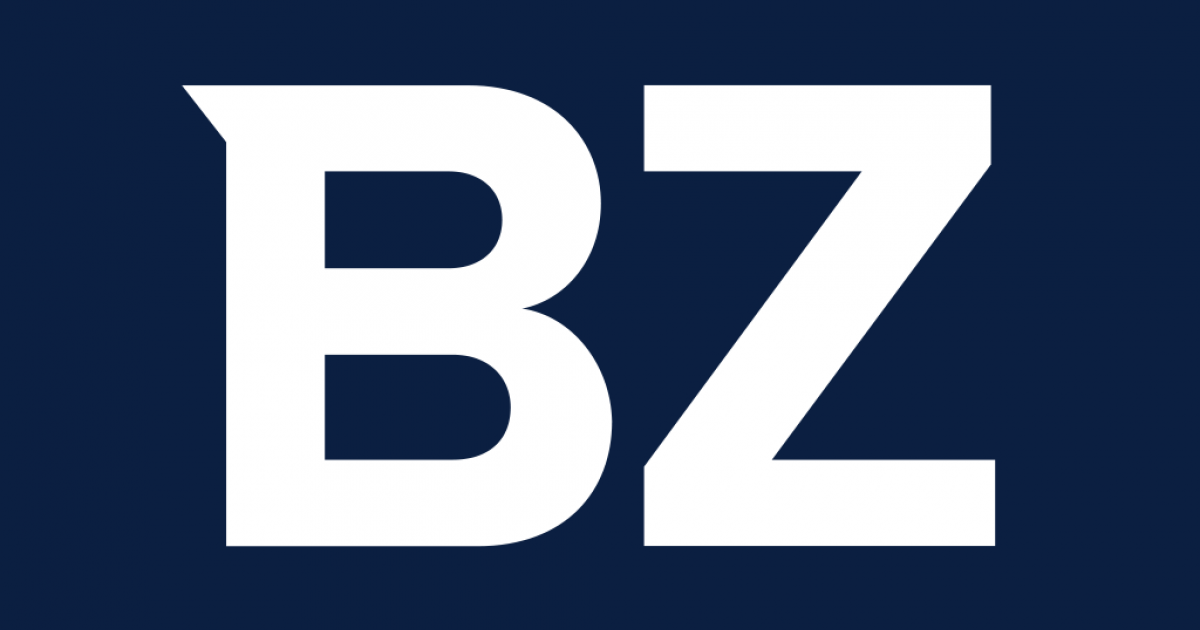 LOS ANGELES, Aug. 6, 2019 /PRNewswire-PRWeb/ — Adult superstar, sex educator and exclusive Wicked Pictures contract star jessica drake advocates for passion through the golden years in "jessica drake's Guide to Wicked Sex: Senior Sex," the newest installment of the award-winning instructional video series releasing on DVD August 7th, and on VOD September 9th.
Media interested in reviewing a teaser of Senior Sex or any of the other titles in the series may send a request here.
"jessica drake's Guide to Wicked Sex: Senior Sex" features drake who hosts, directs and produces the series, alongside senior sex expert Joan Price who wrote and narrated the instructional segment. The film demonstrates how people in their fifties, sixties, seventies and beyond can experience and enjoy good sex. The new edition of the acclaimed educational series takes on sexually active aging, and how couples and singles can continue to enjoy sex throughout the years. The award-winning performer and activist drake and the award-winning author Price offer viewers unique insights and tips for better sex, clearer communication, and improved intimacy.
"I am beyond excited to present the newest chapter of 'Guide to Wicked Sex' where we take on sex and aging," drake said. "With Joan Price's expertise and insights to many of the nuances seniors face, 'Guide to Wicked Sex' offers viewers an exciting formula of information and permission to keep the fire and passion going as the years go by. It's an important installment of the series that fills a huge hole in the sexual health and wellness market which has completely overlooked seniors until now."
"Guide to Wicked Sex: Senior Sex" takes viewers on a journey through a variety of topics, including how aging affects our bodies and responsiveness, relationship communication, expanding what "great sex" can be, overcoming the obstacles, and staying sexual while solo. With expert advice and unique insights from Price, the newest chapter of this best-selling series features explicit demonstrations, sex tips and practical techniques to enhance the sexual experience, whether partnered or solo.
"I had a great time working with jessica drake, the crew, the cast of sexy seniors and everyone at Wicked Pictures who have all been so amazing," Price said. "I am thankful to jessica in particular for sharing in my dream to produce a great educational film about senior sex that presents a powerful message that good sex isn't just for young people. It's a vital and healthy part of our lives whether we're 50, 60, 70 or beyond."
As a noted author of several books about senior sex, including her newest, Sex After Grief: Navigating Your Sexuality After Losing Your Beloved, and self-described "advocate for ageless sexuality," Joan Price is recognized for her active approach for maintaining or reclaiming satisfying sex for boomers, seniors, and elders. Fast Company called her "the woman leading a sex revolution for seniors."
Nominated Sexpert of the Year and Crossover Star of the Year at the 2019 XBIZ Awards, jessica drake is known for her best-selling adult movies and for her tireless efforts to educate and spread her message about the benefits of healthy sex and eliminating the stigma behind self-expression in the bedroom. She is also a frequent contributor to a variety of media outlets as well as a highly sought-after sexual wellness speaker and educator who lectures at universities and leads seminars and workshops around the world. She is the writer, producer, and director of the video series "jessica drake's Guide to Wicked Sex," which has received critical acclaim from industry stalwarts AVN, XBIZ, Fleshbot, and others, as well as mainstream outlets like The Huffington Post, Cosmopolitan, Refinery29 and many others.
For more information about "jessica drake's Guide to Wicked Sex" titles, appearances, and sex education seminar series, visit GuideToWickedSex.com
About Joan Price:
Joan Price calls herself an advocate for ageless sexuality. She has been called other things by the media: "senior sexpert," "the beautiful face of senior sex," and—her favorite—"wrinkly sex kitten." Joan has been writing and speaking about senior sex since 2005. Her books include:

Sex After Grief: Navigating Your Sexuality After Losing Your Beloved, Joan's newest book, with tips, guidance, and personal stories helping grievers regain their sexual selves.
The Ultimate Guide to Sex after Fifty: How to Maintain – or Regain!– a Spicy, Satisfying Sex Life, her most comprehensive senior sex book.
Naked at Our Age: Talking Out Loud about Senior Sex, winner of Outstanding Self-Help Book 2012 from the American Society of Journalists and Authors and 2012 Book Award from American Association of Sexuality Educators, Counselors and Therapists.
Better Than I Ever Expected: Straight Talk about Sex After Sixty, Joan's spicy memoir celebrating the joys of older-age sexuality.
Ageless Erotica, a steamy senior sex anthology that Joan conceived and edited.
At age 75, Joan Price continues to talk out loud about senior sex — partnered or solo – in speeches, workshops, and webinars, and on her zesty blog, which includes senior sex news, views, and sex toy reviews from a senior perspective. She also writes the "Sex at Our Age" column for Senior Planet. Subscribe to her newsletter here and watch her entertaining, free webinar, "Safer Sex for Seniors," and view Joan reading excerpts from Sex After Grief.
About jessica drake:
An exclusive Wicked Pictures performer, writer, and director, as well as a global humanitarian and emerging sexual wellness authority, jessica drake's brilliant career is illuminated by her prodigious talent and adult industry clout. A recipient of three coveted AVN Best Actress awards and AVN's Mainstream Star of the Year honor, jessica has solidified her status as one of the industry's most illustrious stars. However, it is her time invested in healing, working alongside, and educating the public of which she is most proud. In her self-directed, written, and produced "jessica drake's Guide to Wicked Sex" series of instructional videos, jessica brings erotic topics to life through intimate demonstrations performed by some of today's top adult stars. Each edition addresses a different aspect of human sexuality, which is presented in the spirit of inclusion and explored with a distinct blend of knowledge, experience, and good humor. The series has earned recognition from AVN, XBIZ, and The Feminist Porn Awards, and is available on DVD, VOD and multiple streaming platforms.
A charismatic public speaker, the same demand for her modern sex education DVDs also takes jessica around the world – presenting seminars and workshops at expos, retail outlets, and colleges like USC, UCLA, and Chapman University – where she speaks to curious adults desiring to learn more about sex, romance, and communication. jessica also continues to be a paramount voice for sex workers across the world – she's spoken at the Let Us Survive March, a rally for sex worker rights, and was a repeat sponsor of one of the first summits for sex workers, CatalystCon.
While jessica is certainly a performer at heart, her passion for sex education, advocacy, and inclusion are just as potent. "My passion comes from personal experience," she states candidly, "from the idea we are all connected."
For more information about jessica drake, follow her on Twitter and Instagram.
About Guide to Wicked Sex:
Three-time AVN Best Actress winner and sexual wellness authority jessica drake brings erotic topics to life through intimate demonstrations performed by some of today's hottest adult stars in her "Guide to Wicked Sex" series. The stimulating sequences are sensual, provocative and enlivened by an informative optional audio commentary. In each volume of "jessica drake's Guide to Wicked Sex," writer, producer, director, and host jessica drake addresses a different aspect of human sexuality, ranging from Fellatio and Anal to Basic Positions and Female Masturbation. jessica explores each topic with the same distinct blend of knowledge, experience, and good humor, which led Dee Dennis, the founder of sexuality conference CatalystCon, to praise her as "an amazing sex educator and speaker, who represents a new direction and is breaking new ground" in the sexual self-help genre. The series' volume on Fellatio earned AVN's 2012 Best Educational Release trophy, "Anal" was named XBIZ's 2012 Specialty Release of the Year, "Anal Sex for Men" received AVN's 2014 Best Educational Release award, and "Plus Size" earned XBIZ's 2015 Specialty Release of the Year.
For Wicked Pictures sales information, please contact:
Bonnie Kail
Email: Bonnie(at)WickedPictures(dot)com
PH: 818-349-3593
Wicked.com
For media requests or to interview jessica drake or Joan Price, please contact:
Adella
PR & Marketing
Email: PR(at)GuideToWickedSex(dot)com
PH: 310-804-0514
SOURCE jessica drake



View more information: https://www.benzinga.com/pressreleases/19/08/n14209974/jessica-drakes-guide-to-wicked-sex-senior-sex-releases-from-wicked-pictures-august-7
See more articles in category:
Finance